Welcome
to the Ark van Noë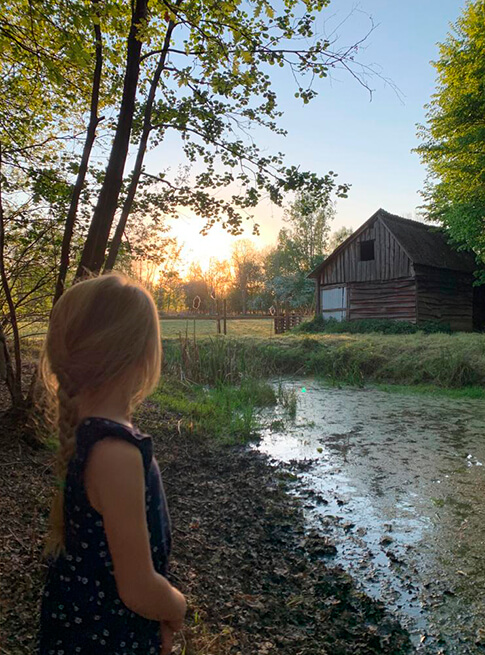 PRACTICAL INFO
–
* Did you know that you can enjoy a 15% DISCOUNT when booking for 2 nights and a 20% DISCOUNT when booking for 3 nights or more?
* Check in at our reception is foreseen between 15h and 18h. Our receptionist will welcome you and give you the necessary information. Do you expect to arrive later? Please let us know in time.
* Check out is foreseen at 11:00. On departure, you may deposit your tent key in our key safe at the entrance to the glamping car park.
* Pets are not allowed.
* You can park your car near the glamping site.
* At a distance of 10 to maximum 60 metres from the tents there is a sanitary building which is equipped with 3 large walk-in showers, 4 toilets and 4 washbasins.
* Breakfast is included in the price. You can upgrade to LUXE breakfast during the booking process. Lunch and dinner are possible on the domain during the opening days of Ark Brasserie. Our menu can be found here.
* From 23h onwards, silence is required on the glamping.
* WIFI is only available at our brasserie/reception. At the tents you can enjoy each others company.
* Rental of canoe – kayak – hot tub – bicycle: information is available at the reception.
* Hiking tracks in the neighbourhood: info available at reception.
* Bicycle rent from our domain: information is available at the reception.
OPENING HOURS
ARK BRASSERIE
Opening hours October through March:
- Friday, October 6, exceptionally open from 3 p.m.
- Saturday and Sunday from 12 noon
For groups of 25 people or more we can work with different opening hours. Ask for the possibilities via [email protected]
Tables can only be reserved inside the brasserie and in the canopy via the RESERVATION MODULE
ARK BEACH
From Sunday 14 May to Sunday 24 September
Thursday from 18:00 Salsa Beach
Sunday from 13:30 in good weather
Table reservations at Ark Beach are only possible from 8 people and this by mail to [email protected]
HOW TO CONTACT US?
Have you read our FAQ but still haven't found the answer?
Then contact us by e-mail.
You will get more detailed information than over the phone.
Phone
Do you still have a subject that requires telephone consultation?
You can reach us by telephone from Monday to Friday between 08:30 and 13:00.
014 51 41 42