Welcome
to the Ark van Noë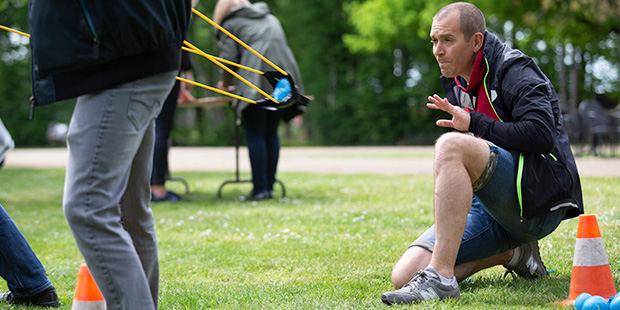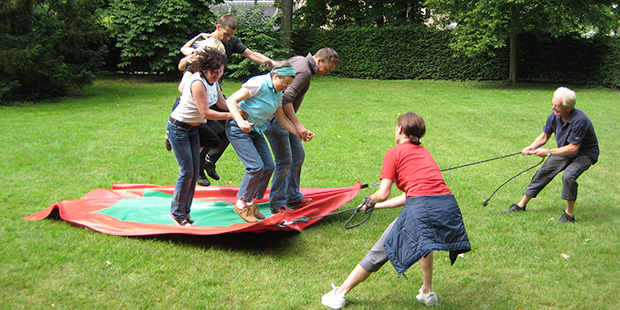 Game without borders
–
For our Games Without Borders we do not use relay games but assignments where teams have to work together, develop their own strategy and be creative. This means that everyone is constantly busy. It is important that everyone is able to participate in the assignments. Thinking up and carrying out the assignment together is more important than physical strength. With each assignment, different teams work in parallel. This ensures the necessary amount of competition. There is no Game Without Borders without a joker. Each team has a joker and can use it once to achieve a double score. We have a package which we are happy to offer, but there are more possibilities. Make your wishes known and we will put it together for you.
3 to 4 hours depending on the size of the group
up to 600 people
Ark van Noë, Arkstraat 6, 2460 Lichtaart
Download our
program
and
catering menu
OPENINGSUREN
ARK BRASSERIE
Openingsuren april t.e.m. september:
- woensdag vanaf 12u
- donderdag en vrijdag vanaf 15u
- zaterdag en zondag vanaf 11u.
Op feestdagen en tijdens schoolvakanties dagelijks open vanaf 11u.
In september gesloten op donderdag (m.u.v. 7 september 2023).
Tafels reserveren kan enkel binnen in de brasserie en in de overkapping via de RESERVATIEMODULE
ARK BEACH
Vanaf zondag 14 mei tem zondag 24 september
Donderdag vanaf 18:00 Salsa Beach
Zondag vanaf 13:30 bij goed weer
Tafelreservaties op Ark Beach zijn enkel mogelijk vanaf 8 personen en dit via mail aan [email protected]
HOE ONS BEST CONTACTEREN ?
Onze FAQ gelezen maar toch uw antwoord nog niet gevonden?
Neem dan contact met ons op via mail.
U krijgt daar meer uitgebreide info dan via de telefoon.
Telefoon
Heeft u toch nog een onderwerp dat telefonische afstemming nodig heeft?
Wij zijn van maandag tem vrijdag telefonisch te bereiken tussen 08:30 en 13:00.
014 51 41 42