Welcome
to the Ark van Noë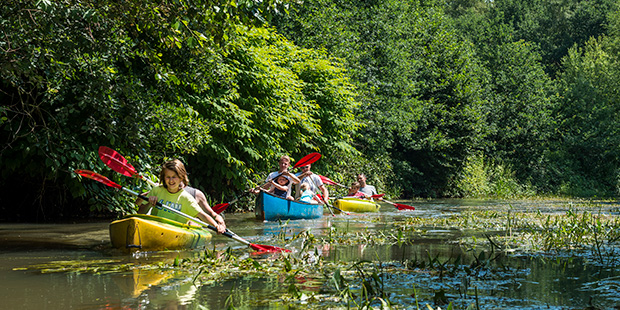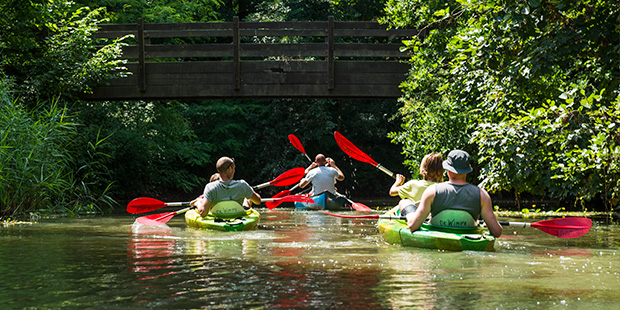 Departure Kleine Nete
–
A relaxing canoe or kayak trip is the perfect way to get to know the unspoilt natural beauty of the valley of the Kleine Nete.
Discover the beautiful Kempen landscape that glides by beside you. Mild meadows with cows that nonchalantly gaze at you as you pass, alternate with green pine forests. Have an eye for life on and along the water, the frog lazily sunbathing on its leaf, mother duck with her brood in her wake for their first swimming lesson, the beautifully coloured dragonflies fluttering about in search of a partner.
We offer a departure in Retie, Kasterlee, Lichtaart or Herentals.
From 10 to 250 people
Ark van Noë, Arkstraat 6, 2460 Lichtaart
Download our program and catering menu
OPENING HOURS
ARK BRASSERIE
Open daily during major holidays from 11:00
Monday & Tuesday closed outside the holiday period
You can only reserve tables inside the brasserie and in the roof via the RESERVATION MODULE
ARK BEACH
From Sunday 14 May to Sunday 24 September
Thursday from 18:00 Salsa Beach
Sunday from 13:30 in good weather
Table reservations at Ark Beach are only possible from 8 people and this by mail to [email protected]
HOW TO CONTACT US?
Have you read our FAQ but still haven't found the answer?
Then contact us by e-mail.
You will get more detailed information than over the phone.
Phone
Do you still have a subject that requires telephone consultation?
You can reach us by telephone from Monday to Friday between 08:30 and 13:00.
014 51 41 42