Welcome
to the Ark van Noë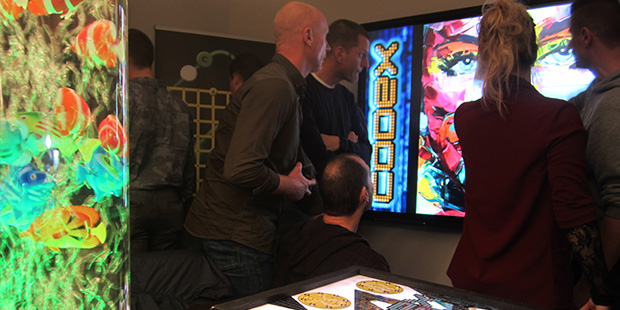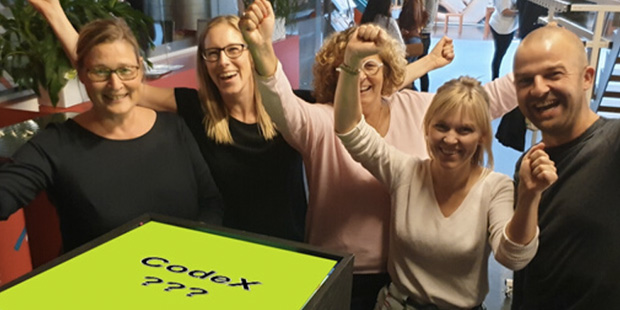 De CodeX
–
Ark van Noë is pleased to present its latest concept in the Escape Room genre: CodeX.
This game has the same kind of ingredients but is played in any room or even domain. Puzzles, cryptic hints, paintings, safes etc. … CodeX is extremely suitable for large groups. In teams of 6 to 8 people you set out to find the code as quickly as possible. As a closing of your kick-off, during a reception, as a 'together' moment between a meeting and dinner … it can all be organised perfectly. An exciting background music immediately puts you in the right mood … and the game is on. Which teams find CodeX?
1 to 1.5 hours or extension up to 3 hours.
up to 30 teams simultaneously
Ark van Noë, Arkstraat 6, 2460 Lichtaart
Download our program and catering menu
OPENING HOURS
ARK BRASSERIE
Opening hours October through March:
- Friday, October 6, exceptionally open from 3 p.m.
- Saturday and Sunday from 12 noon
For groups of 25 people or more we can work with different opening hours. Ask for the possibilities via [email protected]
Tables can only be reserved inside the brasserie and in the canopy via the RESERVATION MODULE
ARK BEACH
From Sunday 14 May to Sunday 24 September
Thursday from 18:00 Salsa Beach
Sunday from 13:30 in good weather
Table reservations at Ark Beach are only possible from 8 people and this by mail to [email protected]
HOW TO CONTACT US?
Have you read our FAQ but still haven't found the answer?
Then contact us by e-mail.
You will get more detailed information than over the phone.
Phone
Do you still have a subject that requires telephone consultation?
You can reach us by telephone from Monday to Friday between 08:30 and 13:00.
014 51 41 42