Welcome
to the Ark van Noë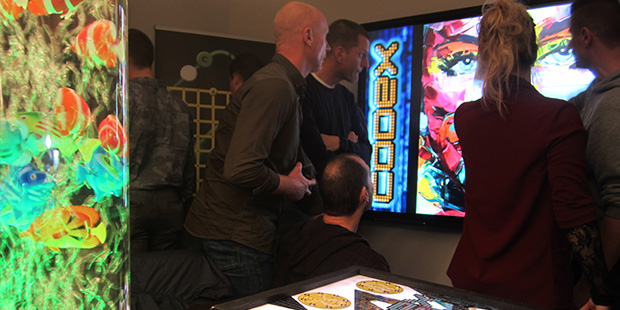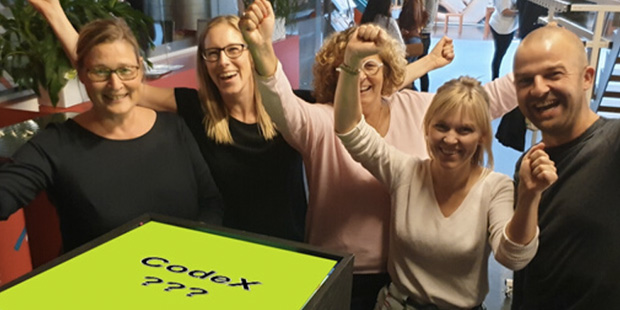 De CodeX
–
Ark van Noë is pleased to present its latest concept in the Escape Room genre: CodeX.
This game has the same kind of ingredients but is played in any room or even domain. Puzzles, cryptic hints, paintings, safes etc. … CodeX is extremely suitable for large groups. In teams of 6 to 8 people you set out to find the code as quickly as possible. As a closing of your kick-off, during a reception, as a 'together' moment between a meeting and dinner … it can all be organised perfectly. An exciting background music immediately puts you in the right mood … and the game is on. Which teams find CodeX?
1 to 1.5 hours or extension up to 3 hours.
up to 30 teams simultaneously
Ark van Noë, Arkstraat 6, 2460 Lichtaart
Download our program and catering menu
OPENING HOURS
ARK BRASSERIE
Wednesday open from 12:00
Thursday and Friday open from 15:00 (kitchen from 17:00)
Saturday and Sunday open from 10:30 am
Monday & Tuesday closed
You can only reserve tables inside the brasserie and in the roof via the RESERVATION MODULE
ARK BEACH
From Thursday 19 May to Sunday 25 September
Thursday and Sunday in good weather
Friday and Saturday from the end of June to the end of August
Table reservations at Ark Beach are only possible from 8 people and this by mail to [email protected]
HOW TO CONTACT US?
Have you read our FAQ but still haven't found the answer?
Then contact us by e-mail.
You will get more detailed information than over the phone.
Phone
Do you still have a subject that requires telephone consultation?
You can reach us by telephone from Monday to Friday between 08:30 and 13:00.
014 51 41 42