Welcome
to the Ark van Noë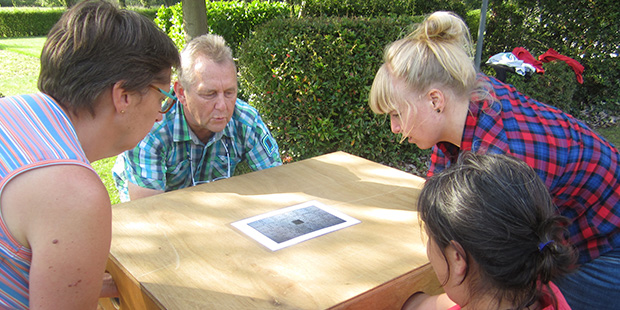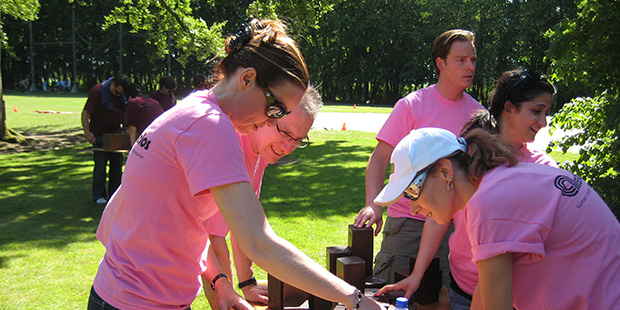 Compete for the best team
–
The group is divided into teams that battle it out with each other.
Not sporting, but assignments of all kinds. Age does not play a role. Young and old can all have fun with this. The winner will be the team that has the most qualities and has used them to the full.
In the first part, we start with a search in and around the domain of the Ark. All teams leave at the same time. Armed with a pla, they search for the posts and try to solve as many questions as possible on the way from one post to another. After one hour, the forms must be handed in and a first score is drawn up. In the second part, the teams are given other assignments. More in the style of the game without borders and of all kinds.
For each task, different teams work in parallel. This ensures the necessary dose of competition. We have a package we would like to propose but there are more possibilities. Make your wishes known and we will put it together for you.
3 to 4 hours depending on the size of the group
up to 600 people
Ark van Noë, Arkstraat 6, 2460 Lichtaart
Download our program and catering menu
OPENING HOURS
ARK BRASSERIE
Open daily during major holidays from 11:00
Monday & Tuesday closed outside the holiday period
You can only reserve tables inside the brasserie and in the roof via the RESERVATION MODULE
ARK BEACH
From Sunday 14 May to Sunday 24 September
Thursday from 18:00 Salsa Beach
Sunday from 13:30 in good weather
Table reservations at Ark Beach are only possible from 8 people and this by mail to [email protected]
HOW TO CONTACT US?
Have you read our FAQ but still haven't found the answer?
Then contact us by e-mail.
You will get more detailed information than over the phone.
Phone
Do you still have a subject that requires telephone consultation?
You can reach us by telephone from Monday to Friday between 08:30 and 13:00.
014 51 41 42